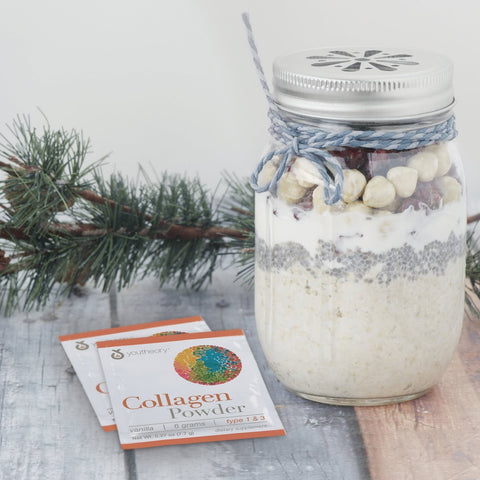 Ingredients
2/3 cup milk
1/3 cup plain Greek yogurt or your favorite non-dairy yogurt
1/2 cup oats
1 packet of Youtheory® Collagen Powder
1 Tbsp of chia
2/3 cup cranberries
1/4 cup hazelnut
1 Tbsp honey or maple syrup
pinch of salt
Directions
Have a clean mason jar and lid handy.
Use a mixing bowl to whisk all of the ingredients except the cranberries, hazelnut and chia together.
Pour mixture into the jar and add the other ingredients on top, starting with chia.
Secure the lid onto the jar tightly and place in the refrigerator overnight.