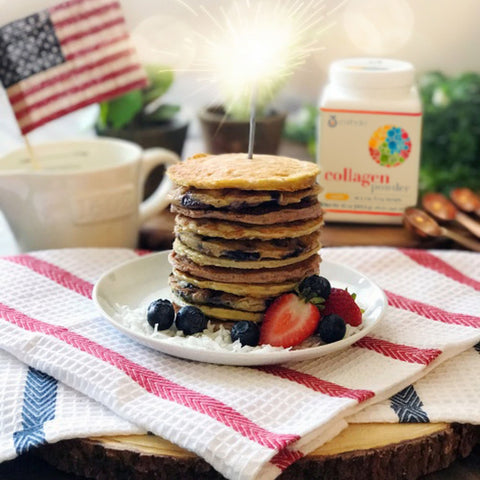 Ingredients
1 large banana
2 eggs
1/8 tsp of baking powder (optional)
1 scoop of Youtheory® Collagen Powder
shredded coconut (optional)
strawberries
whole blueberries
honey for drizzling
Directions
Bring skillet to medium heat.
In a bowl, mash the banana, add the eggs, baking powder and Youtheory® Collagen Powder.
Evenly separate batter into 3 bowls and fold in blueberries into one, pureed strawberry into the second, and shredded coconut into the last bowl.
Cook each pancake separately on a greased pan and serve them, alternating colors. Enjoy with honey.